Leftover Polenta
March 23, 2009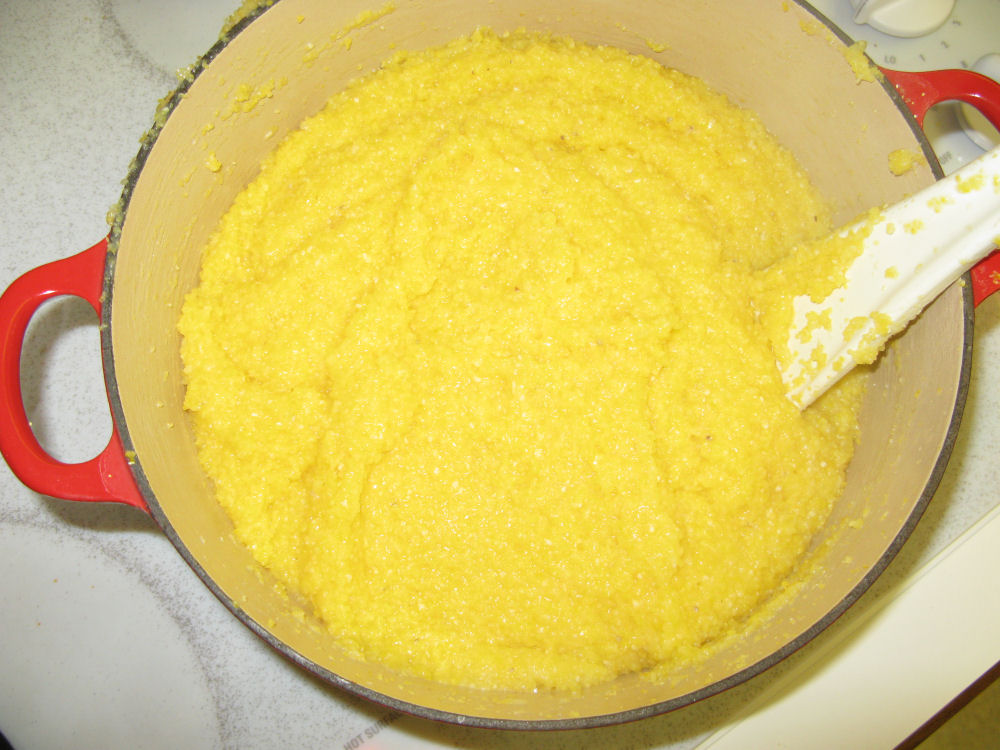 We invited friends over for dinner last night, so I spent the afternoon preparing Italian meat sauce and polenta.  Ditalini made a salad and one of our guests brought a chocolate cake for desert.  It ws a great evening, and it would have been even better if the wind off the mountain hadn't kicked up afterward, while we were all sitting out back around the fire pit, forcing us to flee indoors lest flying sparks ignite our clothing and hair!
So now we have leftover polenta in the fridge, and I have two suggestions for others in the same boat.
When polenta is freshly cooked, it's soft.  Not quite mushy, but soft.  Once you refrigerate it overnight, though, it's nice, firm, and slicable.  Thin slices of polenta, about 1/4 inch thick, fried in butter, are fantastic for breakfast, especially with an over-easy egg on top, and maybe a few sprinkles of Parmesan.  Thicker slices of polenta, 1/2 inch or so, are great for grilling, and you can serve it as a side dish with grilled Italian sausage and artichokes.  Of course, there's no reason to wait for leftover polenta . . . you can always make a fresh batch and put it in the fridge right away!
Polenta.  It's what they had before they has pasta.

Amateur cook and barbecue fanatic.