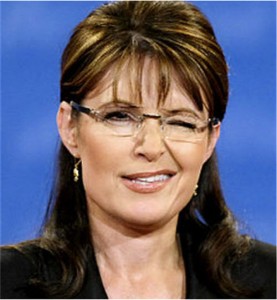 I was noshing on a dumpling at my favorite cheap Chinese buffet yesterday when I heard a woman's voice saying "that's what you'll hear on the lamestream media."
I looked up, expecting to see Sarah and Rush sitting at the next table. No such luck. It was just some normal, totally-not-famous middle-aged Tucson lady sharing a table with her husband and another couple. They were talking about Obama's sinister Benghazi coverup, not arguing but in total agreement with one another, each in turn offering up Fox News talking points, using catchphrases and codewords they'd apparently absorbed from TV and AM talk radio.
It wasn't a discussion. It was like parrots "talking."
My god, how sad, these people. They hear what they want to hear and then regurgitate it. No thinking involved, no opinions or observations of their own.
You'd think that out of a group of four middle-aged adults, each equipped with a brain and a lifetime's worth of experiences, at least one of them would have something to say that didn't come straight from the lips of Steve Doocy or Gretchen Carlson. You'd think wrong.
I know, I know: if your sympathies are with those who listen to Fox News and AM talk radio, you're about to accuse me of blindly repeating what I hear on MSNBC and read on liberal blogs. Both sides do it, am I right?
The thing is, "both sides do it" is as big a catchphrase as "lamestream media," and I try never to use catchphrases. Yes, I read Wonkette and watch Rachel Maddow. I generally agree with their interpretations of reality—but I don't let them put words in my mouth. I look at the evidence, balance it against my own life experiences, form an opinion, and use my own words to express it.
There's an Obama sticker on the back of my car. The man literally has my vote (I mailed in my ballot two weeks ago). Now, I may think Barack hit gold with "Romnesia," but you'll never catch me using the word, any more than I would use "lamestream media."
Based on everything I've seen, heard, and read, Mitt Romney has no moral core; he's a pure opportunist who'll say whatever he thinks he needs to say to win. He's a shameless liar. Those are my words, not someone else's.
There. Was that so hard to do?