Parmesan Chicken with Sautéed Green Beans & Tomato/Mozzarella Salad
May 15, 2009
I was on deck for dinner last night so I decided to prepare one of Ditalini's favorites: Parmesan chicken. Sautéed green beans and tomato/mozzarella salad seemed like they would go well with the chicken, and you know what? They did. This is an easy little dinner to prepare, and one I've long promised to add to this blog.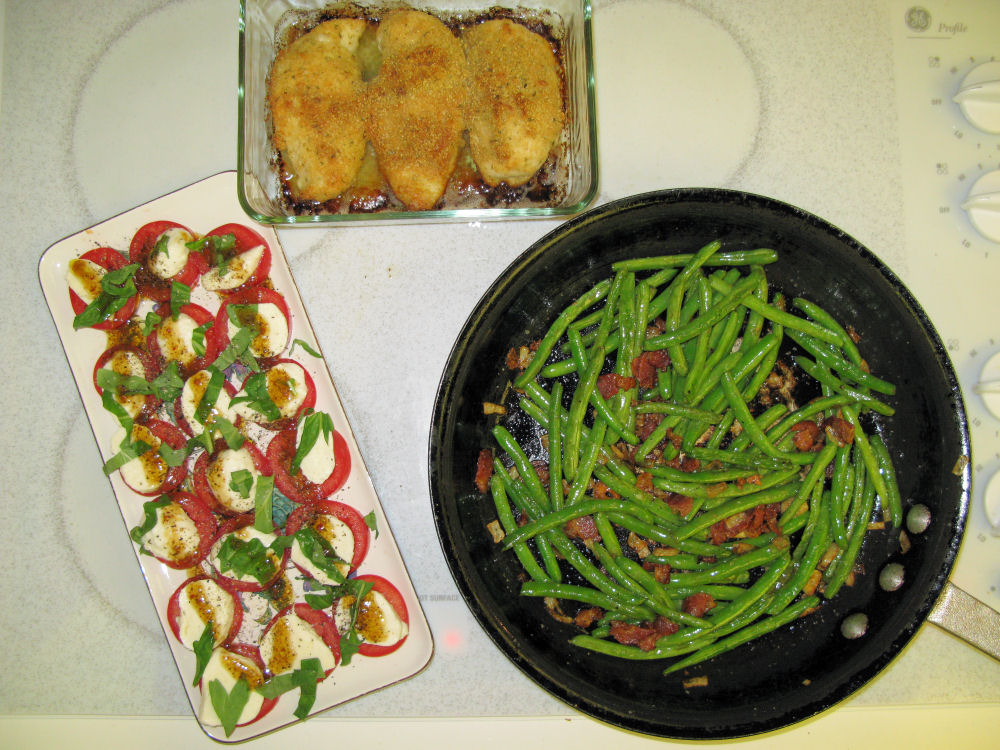 Parmesan Chicken with Sautéed Green Beans & Tomato/Mozzarella Salad
Servings: 4
Difficulty: medium
Ingredients
Parmesan Chicken
3 or 4 skinned chicken breasts
1/3 stick butter, melted
1 cup grated Parmesan cheese
1 tbsp seasoned bread crumbs
Sautéed Green Beans
2 cups green beans
3 strips bacon, cut up
1/4 yellow onion, chopped
3-4 cloves garlic, sliced
Tomato/Mozzarella Salad
4 Roma tomatoes, sliced
Mozzarella cheese, sliced
Fresh basil, chopped
Basalmic vinegar dressing
Directions
Parmesan Chicken
Melt the butter in a bowl. Mix Parmesan cheese & bread crumbs, spread on a sheet of waxed paper. Rinse the chicken breasts & pat dry. Dip each chicken breast in melted butter, roll in cheese/bread crumb mix until coated, place in oven-proof dish. Drizzle leftover butter and sprinkle leftover cheese/bread crumb mix over top of chicken . Bake in 425-degree oven for 25 minutes.
Sautéed Green Beans
Cook the bacon in a frying pan. Don't drain the bacon fat; leave it in the pan. When bacon is close to done add chopped onion & sliced garlic, then add the green beans. Toss and sauté until beans are tender.
Tomato/Mozzarella Salad
Layer cheese on top of tomato slices, top with chopped basil, drizzle basalmic vinegar dressing over top.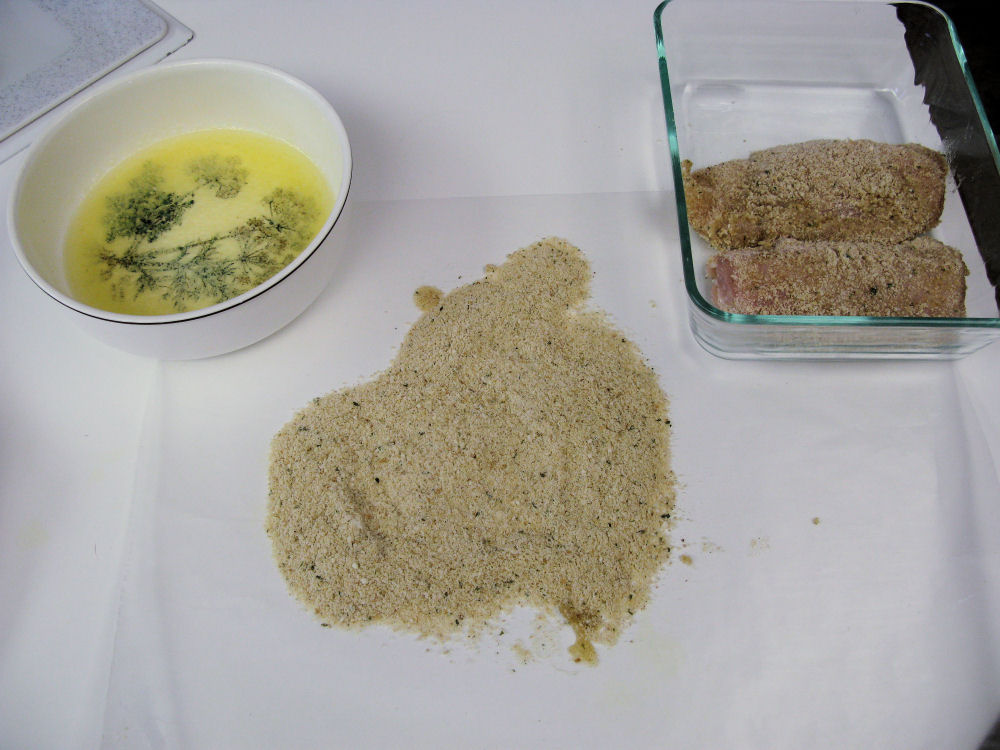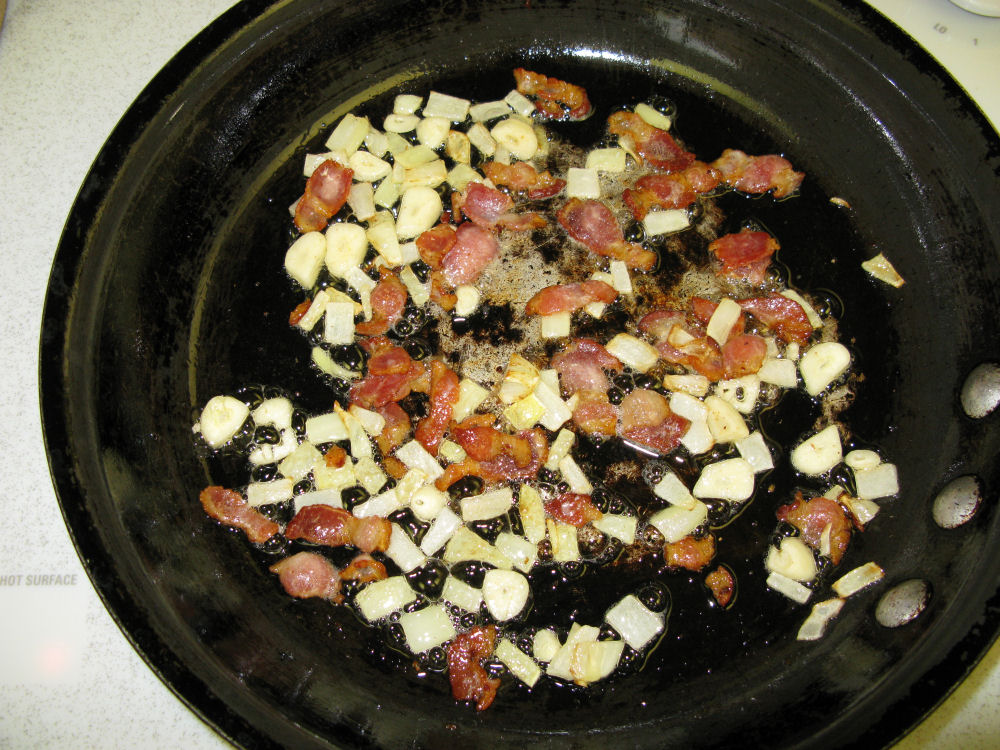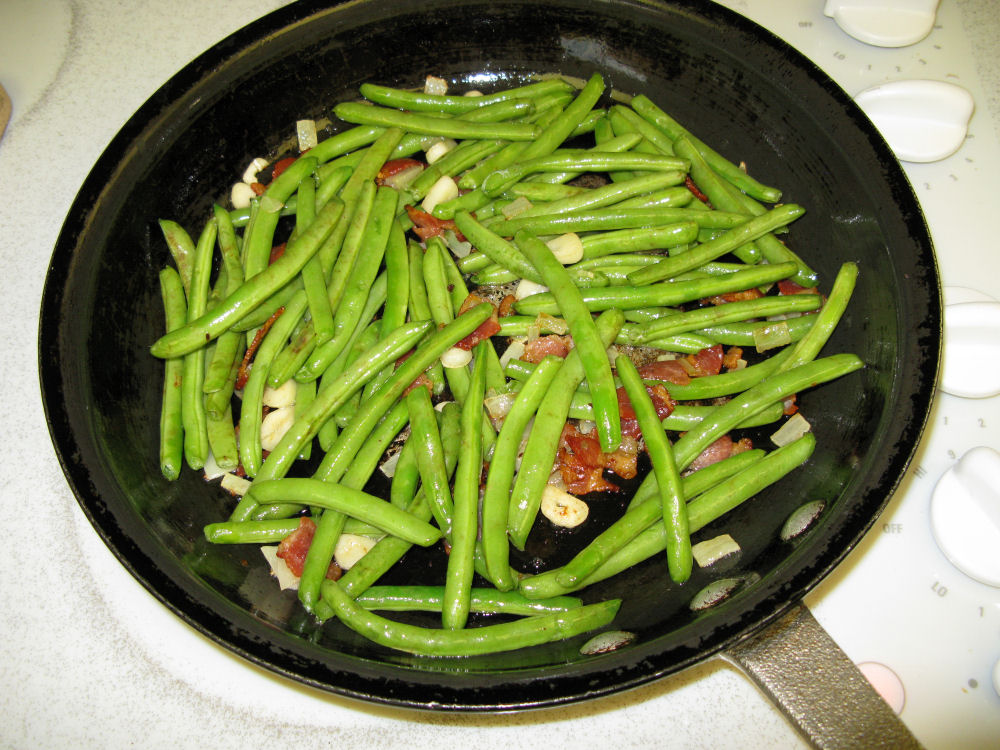 ---
About Crouton deMenthe
Amateur cook and barbecue fanatic.
---

Amateur cook and barbecue fanatic.