Onion & Anchovy Pasta
February 12, 2009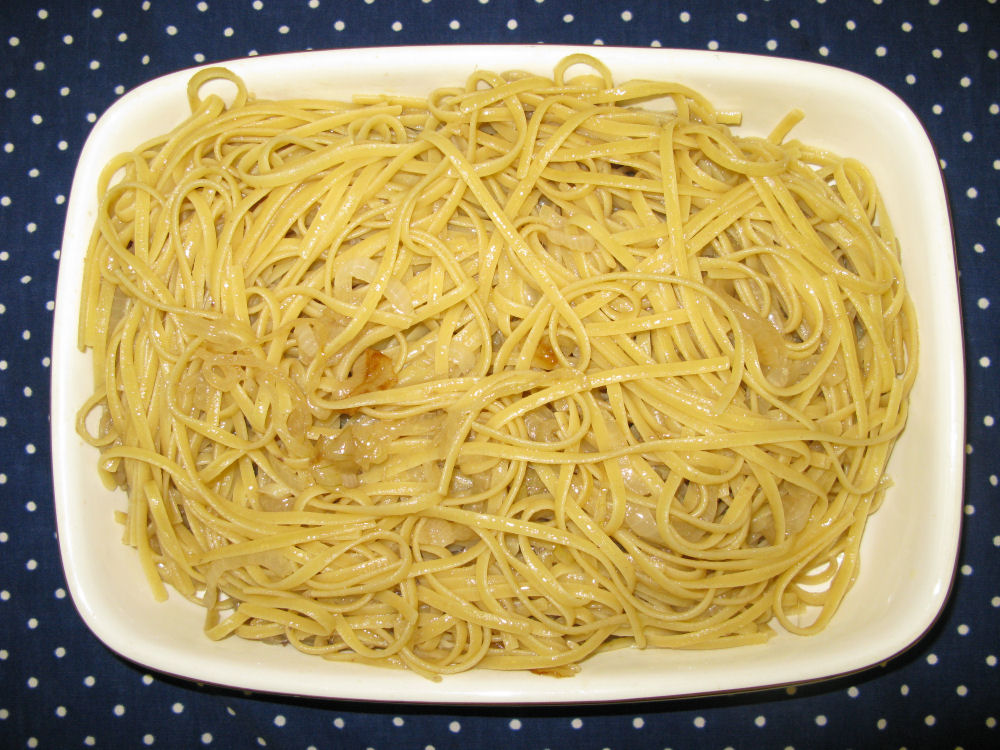 This is based on a recipe from Bon Appetit that Ditalini and I both like, modified to our taste (less butter, oil, and onion; more anchovy).
Onion & Anchovy Pasta
Servings: 4
Difficulty: medium
Ingredients
1 stick butter
2 tbsp olive oil
2 medium yellow onions, sliced thinly
3 tbsp water
2 6-oz cans anchovies in oil, drained
1 lb long pasta (spaghetti, vermacelli, linguini)
salt & pepper
Directions
Melt butter with oil over medium high heat, add onions. Stir till golden. Add water and cover, reduce heat, stir occasionally until golden brown (about five minutes). Add the anchovies to the pan and leave covered on medium low, stirring occasionally, about twenty minutes.
Boil pasta until al dente, drain, toss with onions/anchovy mix, add salt & pepper to taste.
Serve with crusty bread.
---
About Crouton deMenthe
Amateur cook and barbecue fanatic.
---

Amateur cook and barbecue fanatic.