Remember me telling you about the tangled history of Maxie, our newly-adopted dachshund?  We've been worried that Lauren, Lorrie's daughter … and Maxie's most recent owner … might want her puppy back some day, and no wonder … the dog is absolutely loveable, and who wouldn't want her back?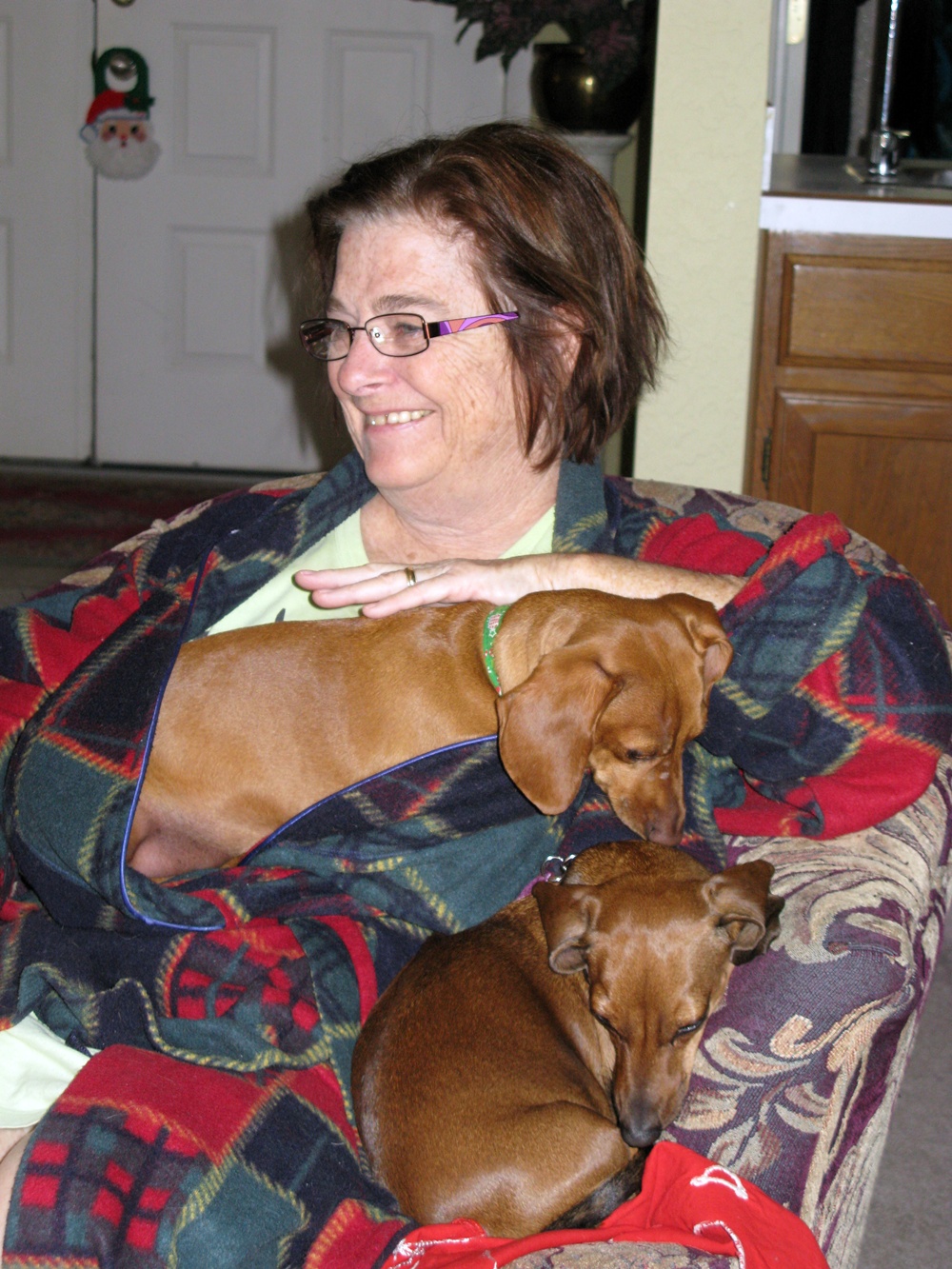 So yesterday we went to Christmas dinner at Lorrie's, and Lauren was there.  We were going to talk to Lauren about our desire to permanently adopt Maxie, but she approached us first, handing us a hand-printed scroll.  We unrolled it, and this is what it said:
I, Lauren _______, hereby annoint Paul & Donna as official owners of Maxie the wiener dog.  May you continue to bless her with the love and affection she deserves.
December 25, 2011
Merry Christmas!
Merry Christmas indeed.  Bless you, Lauren … we know that wasn't easy for you, and we promise to give Maxie the best life we know how.  We are so happy.  And so is Schatzi!
© 2011, Paul Woodford. All rights reserved.