Sarma (Stuffed Grape Leaves) & Pilaf
June 10, 2009
More years ago than I care to admit, Armenian-American friends shared their family recipe for stuffed grape leaves and pilaf with us. Ditalini's been making the dish ever since, and whenever our kids come to visit they always ask her to cook some. The recipe serves 4-6 and can be doubled for more.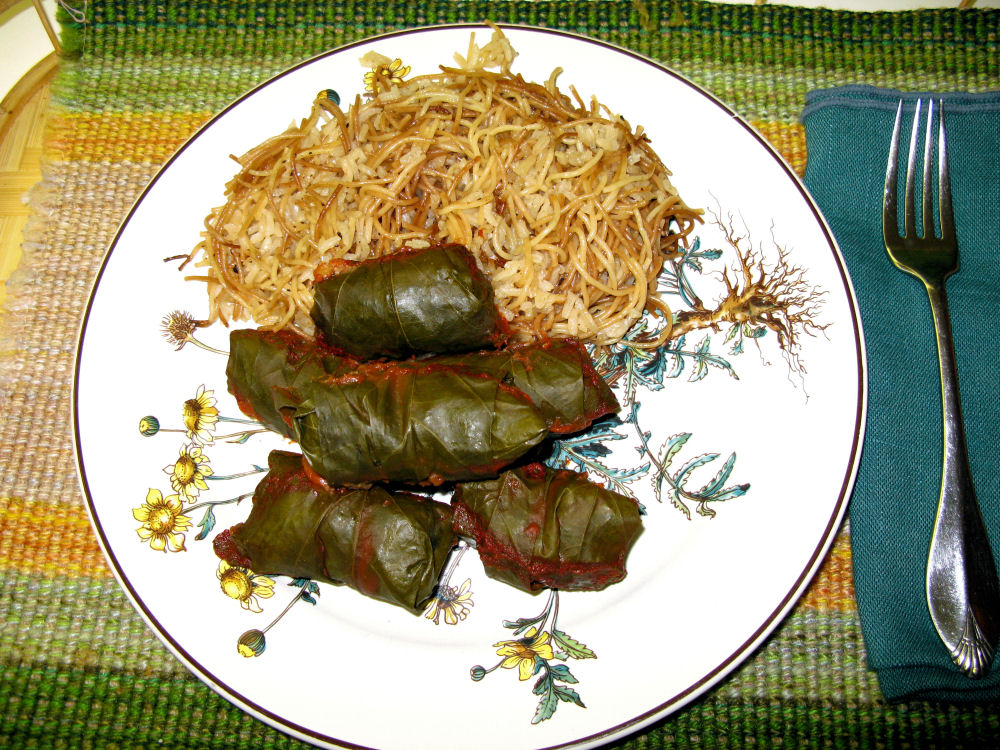 Sarma (Stuffed Grape Leaves) & Pilaf
Servings: 4-6
Difficulty: medium
Sarma Ingredients
grape leaves (fresh or from a jar)
1 lb lean ground beef or lamb
1 egg, beaten
1 medium onion, finely chopped
1/2 cup raw rice
1/4 cup chopped parsley
1 tsp chopped fresh mint leaves (or 1/2 tsp dried)
2 tbsp olive oil
1 3/4 cup water
1 1/2 cups stewed tomatoes or tomato sauce (or use 50/50 mixture)
Sarma Directions
If using fresh grape leaves, soak in hot water for 5 minutes to soften, dry on paper towels. If using grape leaves from a jar, rinse in warm water, dry on paper towels.
Mix beef or lamb with egg, onion, rice, parsley, mint, olive oil, and 1/4 cup water. Season to taste with salt & pepper.
Place grape leaves shiny side down and place a spoonful of meat mixture on each leaf. Roll leaves, folding ends in as you roll to contain the meat mixture. Place stuffed grape leaves seam side down in a saucepan, layer by layer. Add stewed tomatoes or tomato sauce and remaining water. Cover and simmer for 45 minutes.
Pilaf Ingredients
1 cube butter or margarine
6 coils of coil vermicelli, crushed
3 cups raw rice
6 cups hot chicken broth (canned or home made)
Pilaf Directions
Melt butter in heavy pan. When it begins to froth add vermicelli, stirring constantly until dark, golden brown. Add rice, stir until thoroughly coated with butter.
Add hot chicken broth, bring to a rolling boil, cover tightly and reduce heat to the lowest possible simmer. Let simmer for 45 minutes to an hour. Add salt & pepper to taste.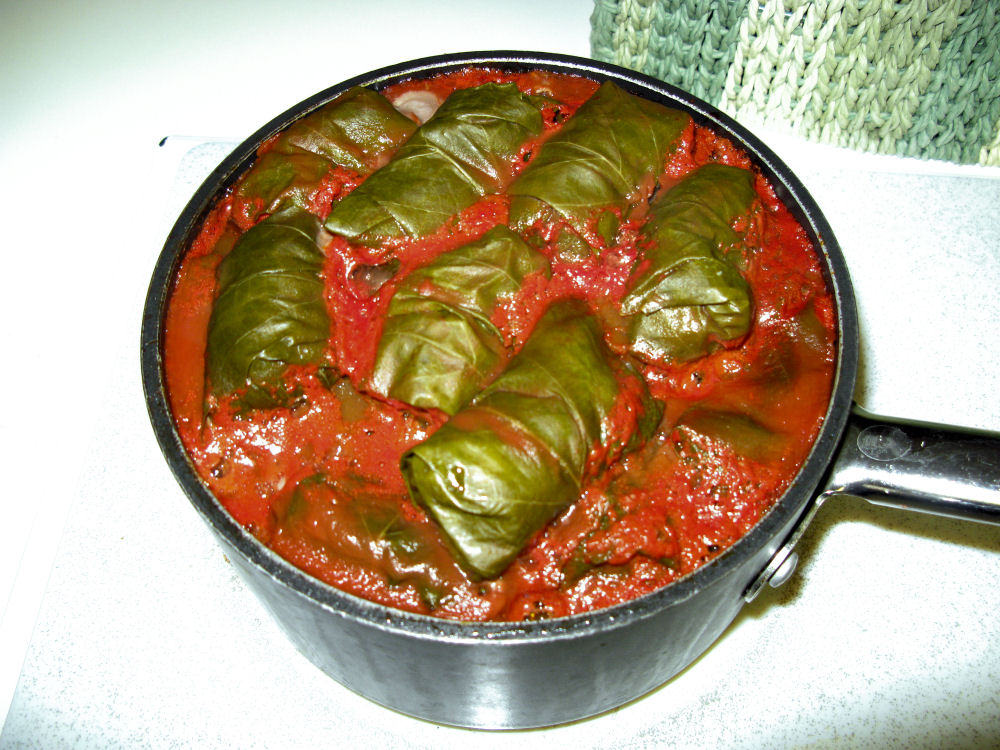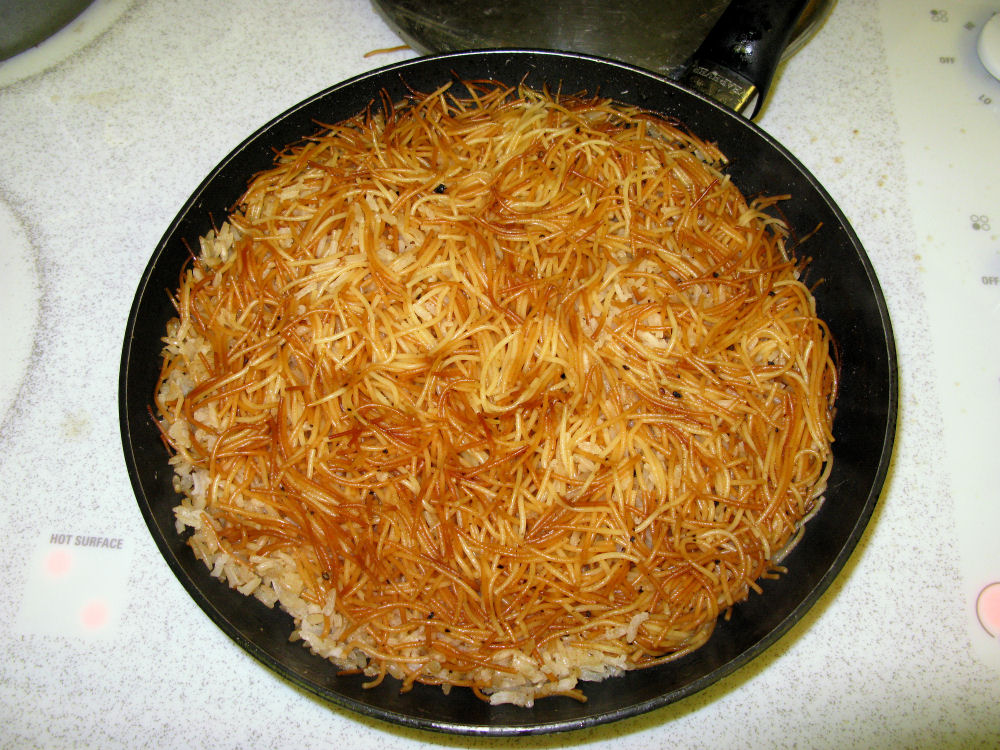 ---
About Crouton deMenthe
Amateur cook and barbecue fanatic.
---

Amateur cook and barbecue fanatic.