Crouton's Pretty Easy Chicken Noodle Soup
February 24, 2009
I wanted soup for dinner, and enough of it that there will be leftovers. I had chicken, I had noodles. Something told me I should make chicken noodle soup.
Crouton's Pretty Easy Chicken Noodle Soup
Servings: 4
Difficulty: medium
Ingredients
2 skinned chicken breasts
4 cloves garlic, chopped
1 yellow onion, chopped
4 stalks celery, chopped
3 carrots, peeled & sliced
2 cans chicken stock
1-2 cups water
½ tsp salt & a few peppercorns
½ tsp thyme
1 bay leaf
fresh or dried parsley
½ lb noodles (I'm using half a box of Campanelle pasta)
Directions
Sauté garlic, onion, celery, and carrots with a little water in a frying pan, just until the onions are soft and translucent (see photo). Remove from heat and save. Cut up chicken, place in pot, bring to low boil with stock and 1 cup water (see photo). Skim off the froth from the top of the liquid in the pot. Add vegetables, thyme, bay leaf, some parsley, salt & pepper to taste. Add additional water if necessary. Bring back to low boil, reduce heat and simmer for 2 to 2½ hours.
About 15 minutes before serving, bring soup back to low boil. Rinse noodles in a colander to get the extra starch off, add to soup and cook until noodles are done but still firm. Add additional parsley as garnish if desired. Serve and feel better instantly.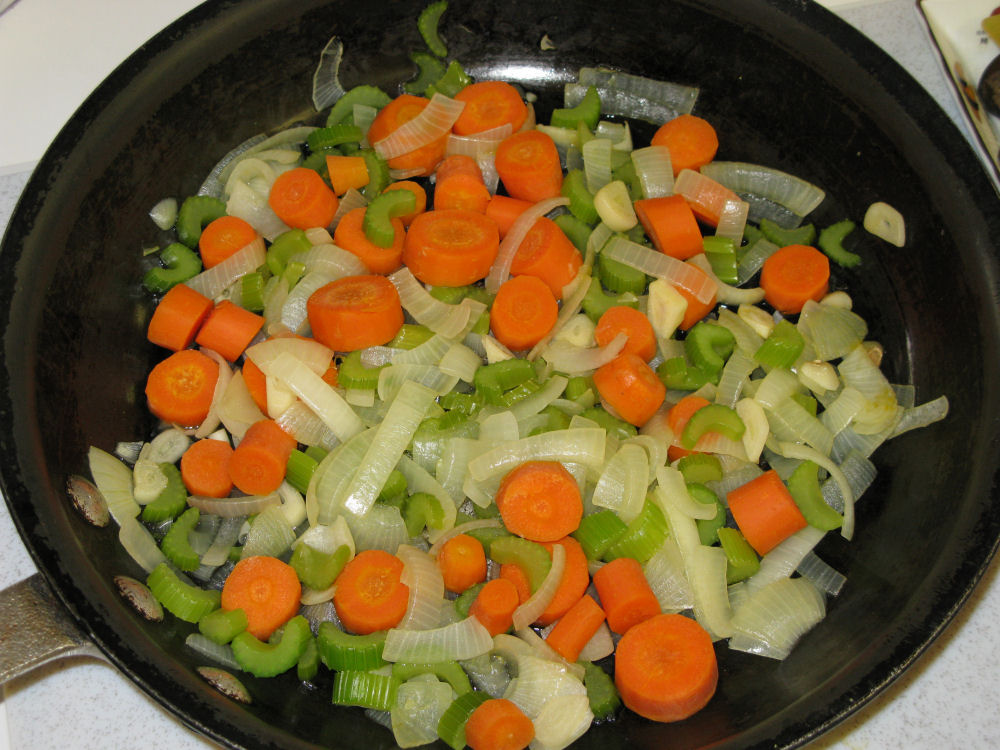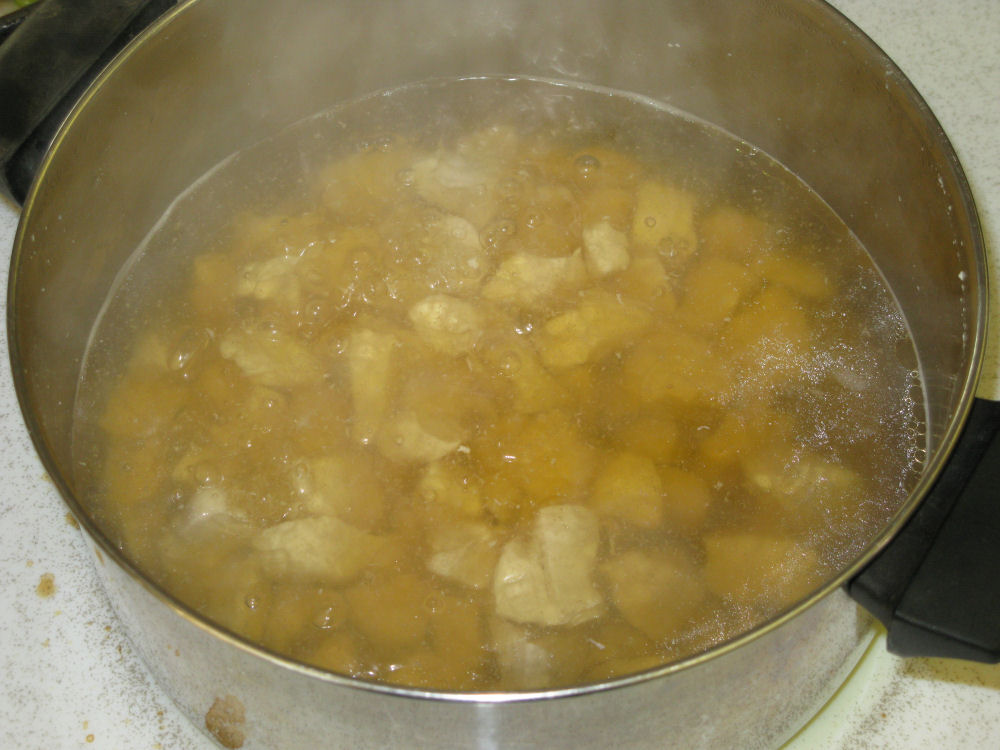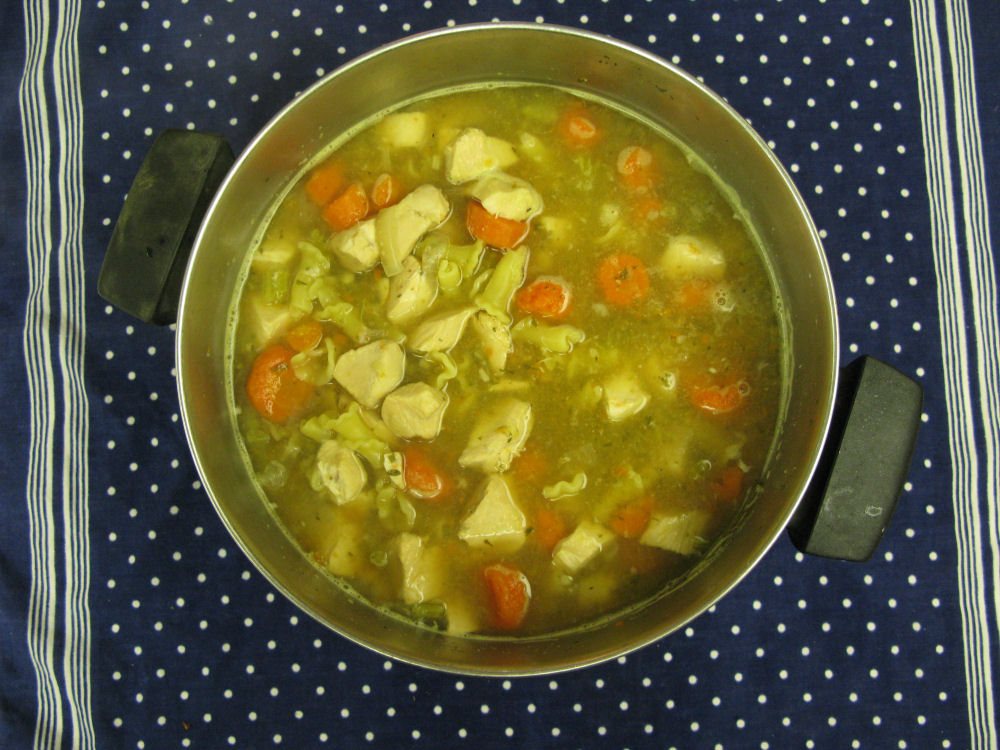 Amateur cook and barbecue fanatic.