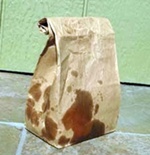 Arizona, my Arizona (and you thought I only made fun of the fine folks of Cape Girardeau, Missouri) … the city of Prescott approves a college senior's project to build a bench in a public park. Among the mosaic tile designs on the bench are a Star of David and a peace symbol. The city of Prescott orders the student to destroy the bench. This is the same city that ordered an artist who painted a mural of children on a public school to repaint 'em all white.
One of the most chilling revelations in Solzhenitsyn's The Gulag Archipelago was his description of the state-imposed quota systems that resulted in the arrest and imprisonment of literally millions, most of whom were never anything but good Soviet citizens. When are we going to learn that people in authority do bad things in order to meet quotas?
Keystone Kops much? "Neighbors, however, said it had been years since Arbabsiar lived in the stucco house he once shared with his wife on a suburban cul-de-sac. They said it appeared as many as 10 people were living in the house, and lately there had been some signs of suspicious activity: When residents looked for available Wi-Fi networks, names like 'FBI Van 1' would pop up."
I don't hold much with libertarians.  When you get right down to it, they are the most selfish conservatives of all.  They don't want taxes.  They don't want regulations.  They want to bring back smoking in restaurants.  And they want eyebrow toupees: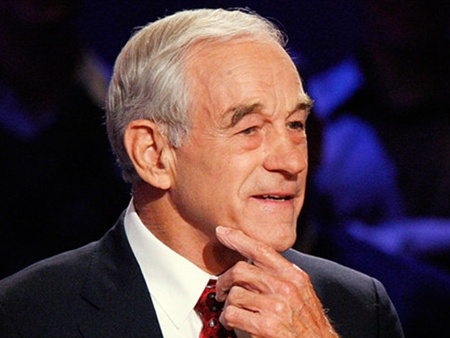 Whoa.  Guess I'm not done with Arizona yet.  From the Tucson Weekly's Police Dispatch section, Sep 29 2001:
DIRTY DEEDS

NORTH KOLB ROAD

AUG. 18, 6:41 P.M.

A woman wound up naked and eating dirt after a day of high-class fun at a resort, according to a Pima County Sheriff's Department report.

A deputy responded to a burglary-in-progress call and spoke with a woman who said someone had been pounding on her apartment door. When she went outside, she said, she saw a young, barely dressed woman bending over and eating rocks and dirt. When asked if she was OK, the subject said yes, and the resident returned inside.

She then saw two large rocks crash through her window—presumably thrown by the subject.

Other deputies found the subject, naked and apparently confused. Eventually, she told deputies that she'd been hanging out in a hotel room at the Loews Ventana Canyon Resort—which she claimed her friend's uncle owned—where she drank five or six glasses of champagne.

She said she and her friends then traveled to a nearby apartment complex, and they smoked some marijuana at her friend's apartment. The subject and two of her female friends then went to a different apartment, specifically so the subject could change her tampon.

After that, she said, she didn't remember anything until she'd woken up on the ground, naked and covered in dirt, after apparently eating some rocks. She said she threw rocks at the woman's window in an attempt to get help.

The subject said she felt extremely violated, because she'd woken up naked and with her tampon no longer in place. However, she seemed to feel very strongly that nobody had sexually abused her, since "she did not feel as though she'd had sex."

The subject's clothes were found in a pile with a small amount of what may have been menstrual blood. She was released to her parents.
Here's something for the NPR geeks. Like a segment of This American Life, it starts slow but gets better. Stick with it … you won't be sorry.
© 2011, Paul Woodford. All rights reserved.