Hallowe'en Dinner
November 1, 2008
Who ever heard of a Hallowe'en dinner?  It's not that kind of day . . . unless it's your birthday, and also the day you retire from the 9 to 5 grind.  We fed ten or so guests last night, and I thought I would post a photo or two for you to enjoy.  The menu?  Ditalini's meat sauce, ravioli, salad, garlic bread, and chocolate pumpkin cake with eyeballs.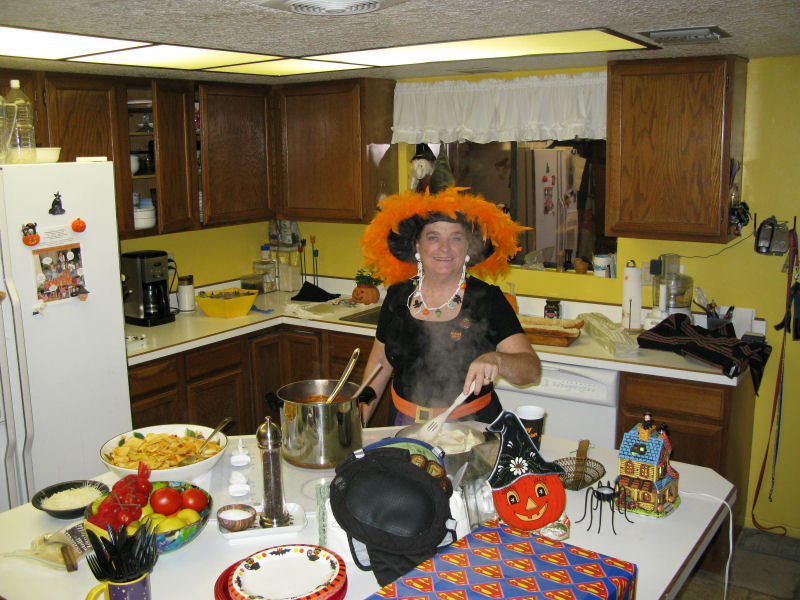 Ditalini in her lair.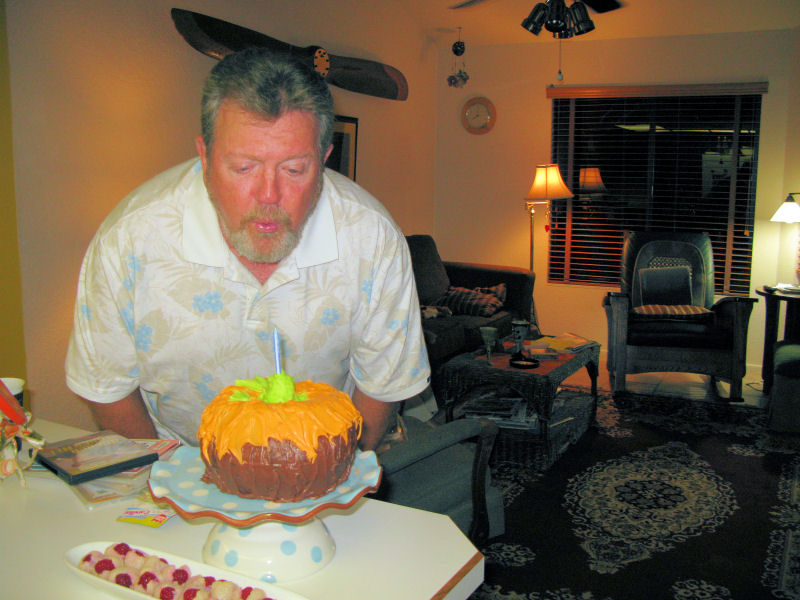 Crouton blowing out the candle on our friend Mary Anne's brilliant chocolate pumpkin cake (served with the lychee nut/raspberry "eyeballs" in the foreground).
Note: Crouton and Ditalini sometimes shift their shapes to resemble humans.  A perfect Hallowe'en disguise!
---
About Crouton deMenthe
Amateur cook and barbecue fanatic.
---

Amateur cook and barbecue fanatic.