We hosted a birthday party last night.  The friend whose birthday it was requested we serve our salad with grilled salmon.  We also had steamed vegetables (broccoli, cauliflower, snap peas, and carrots), roasted chicken, and a corn casserole.  Here's the spread, with the first of our guests attacking: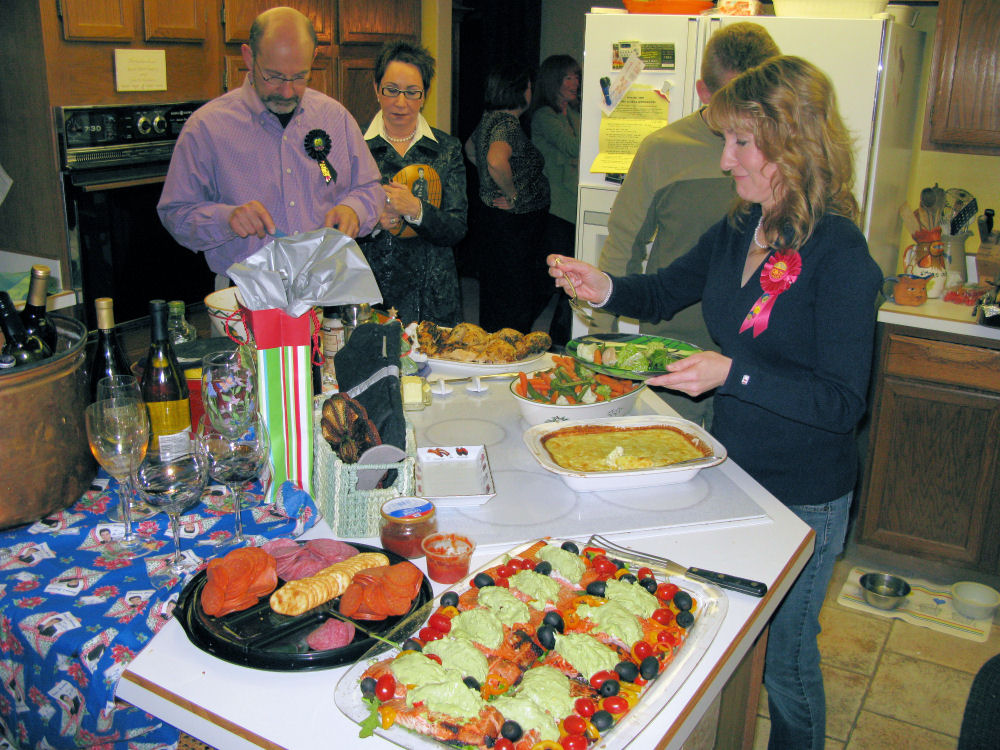 Closest to the camera is the salad with grilled salmon (and a platter of puu puus from earlier), the the corn casserole, steamed veggies, and chicken.  There's a green salad hidden in the background.  Fantastic party; fantastic food!
© 2009, Crouton deMenthe. All rights reserved.
---
About Crouton deMenthe
Amateur cook and barbecue fanatic.
---