A visit from the grandkids is a great excuse to post, right? We spent most of yesterday at a park near the air base, watching Taylor play fast pitch softball.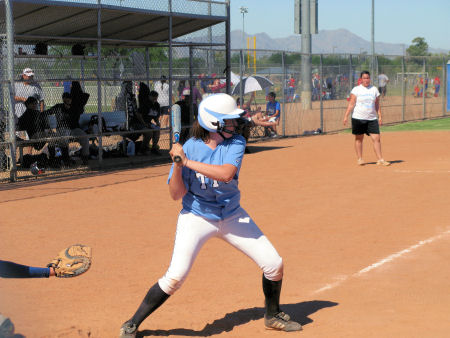 It's been years since I've been to a girls' softball game, and my, has the game changed. It's more aggressive than it used to be, for one thing.  And the girls take it seriously: their teamwork seems so instinctive you know it's the result of hours and hours of practice. I swear, this is more fun than a pro game.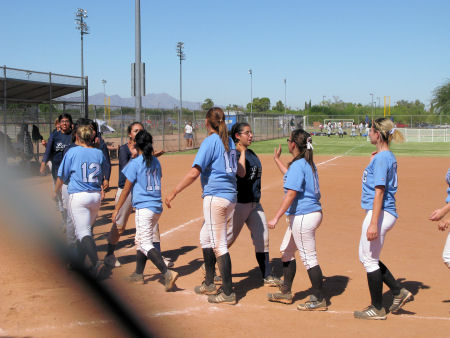 Taylor just turned 15.  She's almost six feet tall, an intimidating athlete.  We're so impressed with her, and we're glad we got to see her play.  Several of our friends dropped by the fields for the afternoon and evening games, and every one of them thought she played great.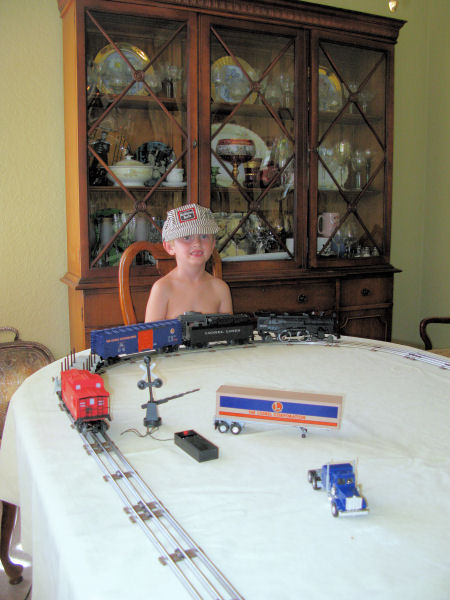 Taylor played at 9:00 am, 3:45 pm, and 9:00 pm.  That's a long day, even for someone who's fit and strong!  Donna and I, along with Taylor's mom & dad, and little brother Quentin, our grandson, went home between games.  Quentin, as you can see, managed to find some entertainment!
We're having a great weekend.  Taylor is back at the softball field playing elimination games, along with Donna, Greg, Beth, and Quentin.  I'm home smoking spareribs and a brisket for dinner tonight, wishing I could be two places at once.