Our Favorite Barbecue Sauce
November 30, 2007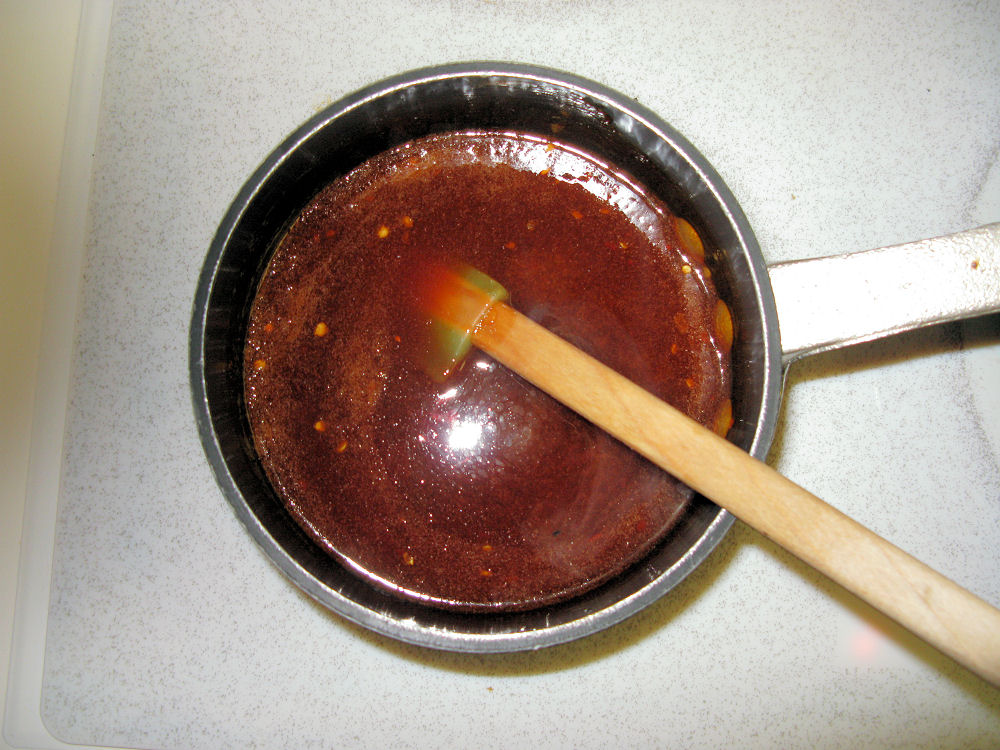 Our Favorite Barbecue Sauce
Servings: n/a
Difficulty: easy
Ingredients
12 oz bottle Frank's Red Hot Sauce
20 oz pure cane brown sugar
1/3 cup white vinegar
dried red pepper (optional)
liquid smoke flavoring (optional)
Directions
Combine all ingredients in a sauce pan on low heat. Stir occasionally as sugar dissolves. Adjust ratio of sugar and vinegar to desired flavor (spiciness and tang). Pour into a container and refrigerate. The sauce can be served cold or at room temperature.
Notes
I sometimes add a pinch of dried red pepper flakes and a half-teaspoon of liquid hickory smoke flavor. We use this sauce on all kinds of barbecued meat; it's particularly good on chicken and ribs!

Amateur cook and barbecue fanatic.