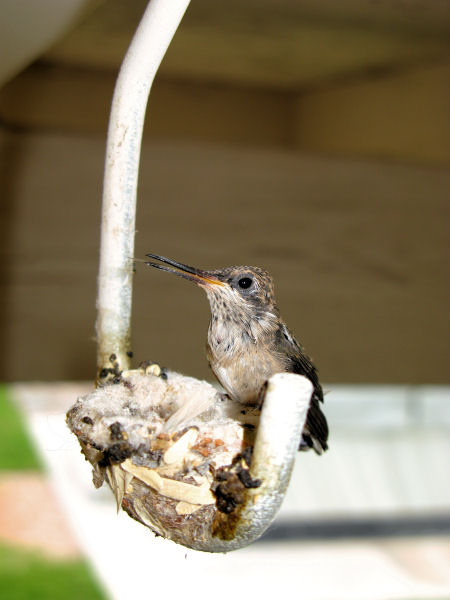 Eighteen days from hatching to flying . . . a little short of three weeks.  The nest is empty.
Sadly, the second chick didn't make it. She left the nest but apparently wasn't ready to fly and something got her — I found her by the back door this morning. But one lived and is out there somewhere, and we're watching the feeder to see if comes back to visit.
I wonder if they come back to build next year's nest where last year's was, like pigeons . . . stay tuned and we'll let you know.
© 2009, Paul Woodford. All rights reserved.