My wife and children, in great secrecy, went in together on a present for my upcoming birthday. I think I'll call her Schatzi.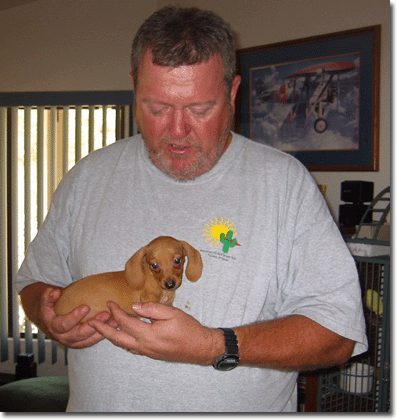 Is she cute or what? I have a feeling this won't be her last appearance on the blog.
© 2005 – 2009, Paul Woodford. All rights reserved.