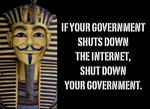 A small victory in Florida.  Another victory in Montana.  Yet another victory in Wisconsin.
But the book-banners never stop trying.
Parents in Richland, Washington, review books on high school reading lists by counting swear words, ignoring literary merit.  Click on Book Index, scroll down, and click on their review of A Prayer for Owen Meany . . . one example among many of people totally missing the point!
Here's an interesting blast at the American Library Association.
And here's a professor's list of words banned from student essays.  Actually, in this case I wholeheartedly approve!
Oh, Canada. . . .
Banning books isn't just about prudery.  It's also part of a concerted effort by the right to politicize our public libraries.
One hundred years ago: Birmingham, Alabama Sunday school teachers ban Little Red Riding Hood and Uncle Remus, stories where "cunning and deceit always triumph."
© 2011, Paul Woodford. All rights reserved.