For some reason the San Diego news channel that owns this video disabled embedding. Clicking on the image will open the video on their web site. Trust me, it's worth the click!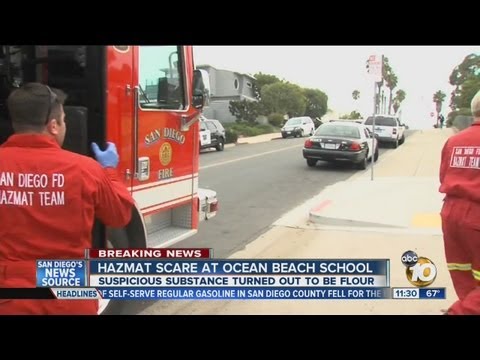 And now for something completely different …
Somehow I got on the mailing list for the brilliant Stockholm Absolut Hash House Harriers' Hash Trash (which, thoughtfully, is written in English). Local hashers probably get it in printed form, but it comes to me as a monthly e-pub.
I don't have a count of how many hash kennels publish a hash trash. I have a vague impression that hash trashes have disappeared, or never existed in the first place, in many USA kennels, but that they're still popular in other countries. But hey, I could be wrong about that. I write hash trashes for local kennels here in Tucson, and my friend Tongueless writes one for the Gypsies in the Palace H3 in San Francisco.
Some say hash names were invented so that real names wouldn't appear in print, lest hash trashes fall into the wrong hands. I choose to believe this rumor. True or not, it makes perfect hash sense.
Sadly, whether or not your kennel has a hash trash often comes down to having just the right hasher in the group, someone with the time, talent, and motivation to put one out … but everyone, in my experience, loves to read a good trash. I think the hasher responsible for Stockholm Absolut H3′s is Malibog, and I salute him! Click & enjoy.
© 2015, Flying Booger. All rights reserved.
---
About Flying Booger
Hash House Harrier, man about town.
---