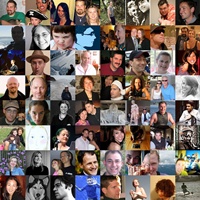 If you'd like to comment on any of my blog entries, you'll need to register and then log in. To register, use the form below. Tell me who you are and what you want your user name to be. I'll email you back, confirming your user name and giving you a temporary password that will allow you to log in. Once you log in for the first time, you can reset your password to protect your privacy.
I had an open registration policy at Paul's Thing, but those clever Russians and their spambots took advantage of it and I had to go to a closed registration policy. It sucks, but I know you don't want to read comment spam any more than I do.
Please sign up and become a registered member of Paul's Thing today!
Note: with some browsers the "Send" button doesn't give users the right indication that it worked. But it does, really. I acknowledge all submissions, and you'll hear from me soon … I promise!