I think I cracked the code on getting shallow depth of field out of my little point & shoot digital camera.  Here are two photos of my favorite model, Schatzi: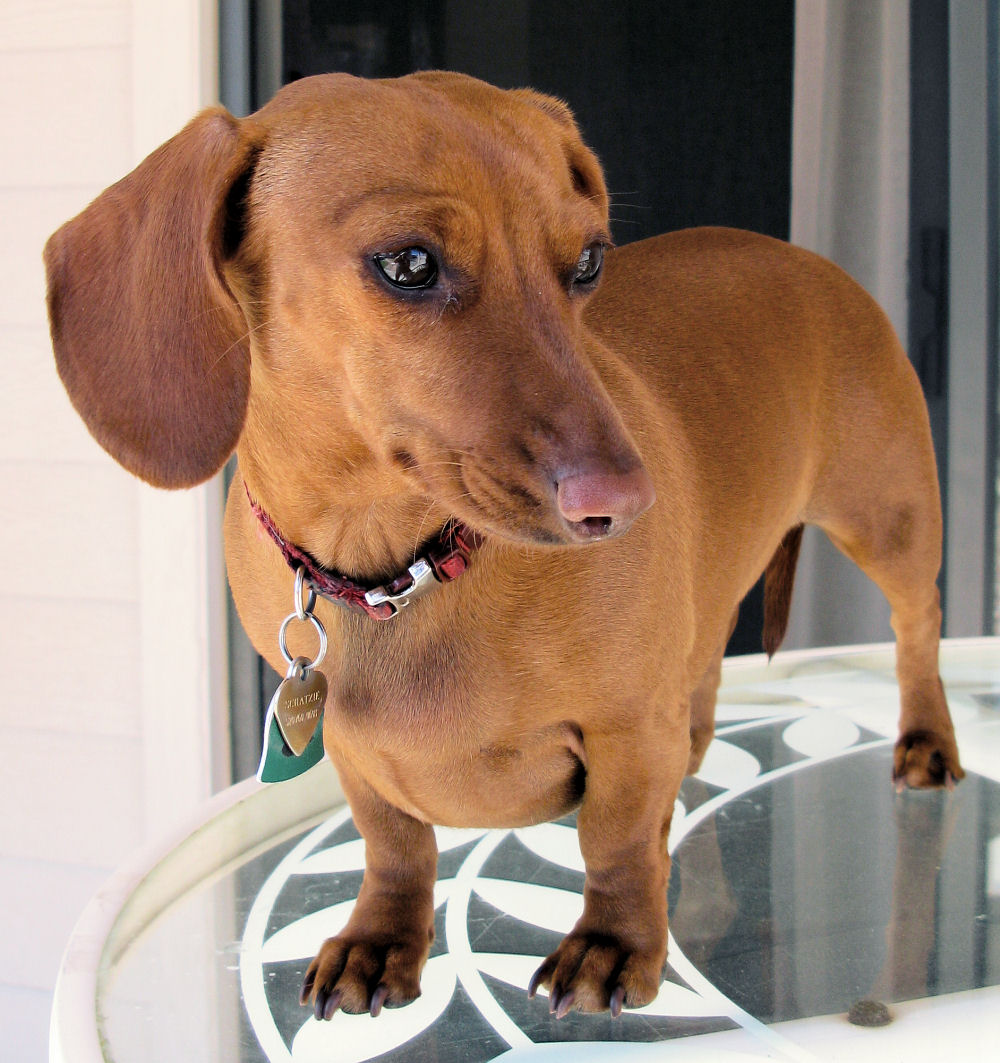 These were both taken with the shutter aperture wide open, focused on Schatzi's head. Nice effect, and not something you can get with your camera in auto. You know, I'm glad I took that class.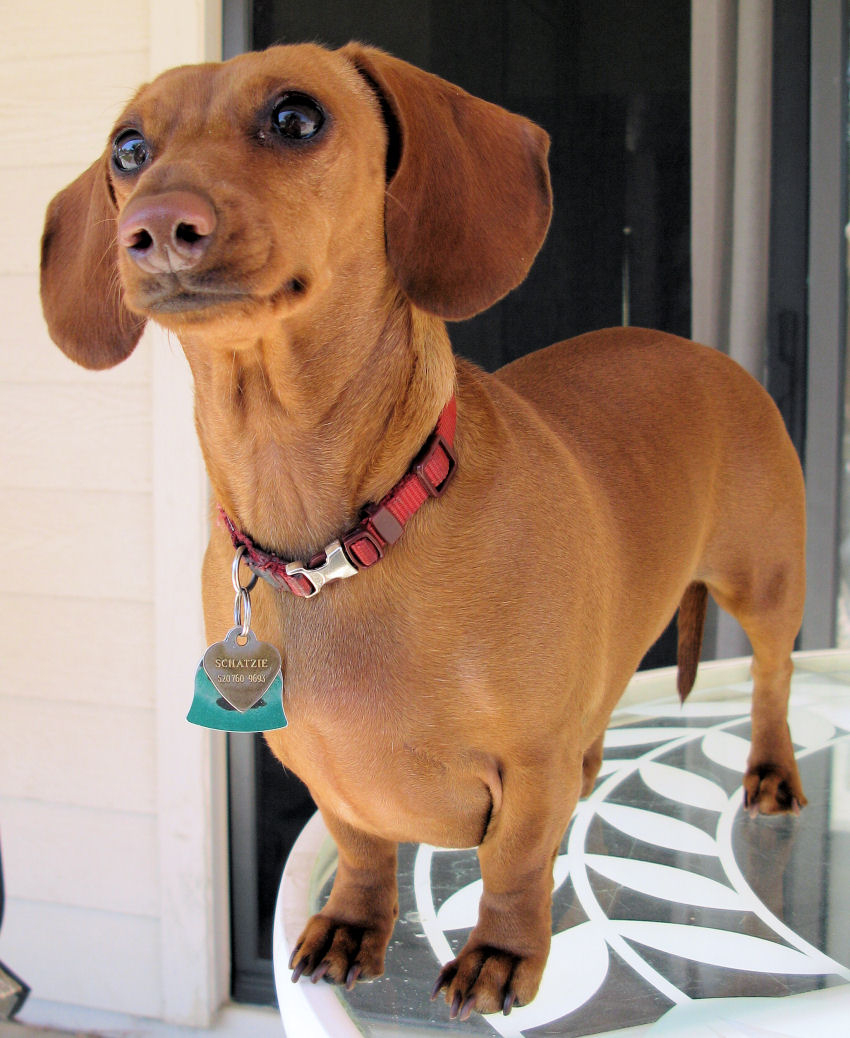 You ever want to get little doggies to hold still for photographs, put 'em on a glass table!
© 2009, Paul Woodford. All rights reserved.